Pant Platen (50*99*1.8cm)
Material: High density Melamine Boards.

Slightly pitted surface, especially suitable for coat pallet adhesive, and printing fabric clothes.

Color: grayish white.

Process: all the edge of the pallet were sealed by white PVC edgings.

It will fit just about all manual screen printing presses. Just install a pallet bracket, then you can use it anywhere.

Please don't heat this pallet more than 10 minutes each time over 70℃, otherwise it will deformation, thanks for your attention.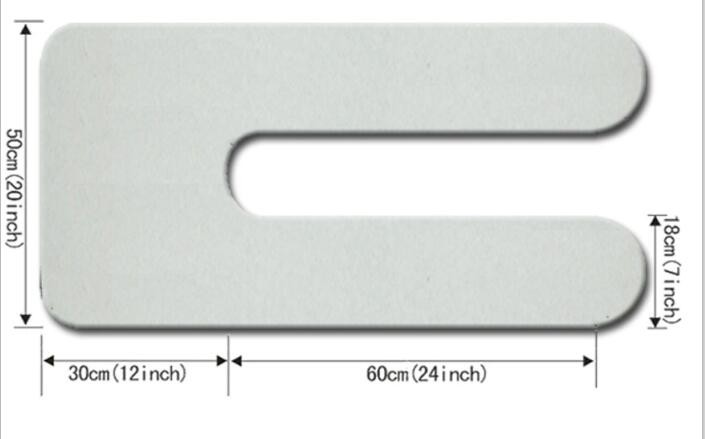 In order to meet different customers' printing requirements, our company R&D many types of screen printing pallets for different printing purposes such as T-shirt pallet, pants pallet,beach shorts pallet, sleeve pallet, and so on.

The material of screen printing pallet adopts environmental high density melamine sheet which used for top grade combined furniture, the material is nondeformable, nonabsorbent, corrosion resisting and easy to clean.

It can be used for cloth printing, surface distributes with slight pitted marks, after apply pallet adhesive to stick the cloth, it can make printing position more accurate and convenient.

Pallet maetrial: High density melamine sheet.

Thickness: 18mm
Color: Gray white
Process: Sealed with white PVC strips for all edges.'